Marketing Services
iFanz gives artists the tools and the expertise you need to succeed in today's new music environment. Control your marketing, image, promotion, merchandizing and career. Control your artistic destiny--be your own content distributor to the world! iFanz offers its clients unique 21st century tools like these:
Communication Tools- to help you successfully build and communicate with your fan base community online.
E-Commerce Tools- including your own virtual store (which we stock with your CDs and/or books, plusover 40 items of merchandise (all featuring your artwork), at no manufacturing or product distribution cost to you!
Artist Tools- including a cyber agent to help you get gigs; a cyber box office to help you pre-sell your tickets safely and securely directly to your fans; a cyber publicist to help get you press coverage; a cyber radio promotion service to aid in getting your/your music on the radio
CD/DVD manufacturing/distribution tools- iFanz has competitive small batch CD/DVD manufacturing tools. We also provide premium burn on demand CD manufacture and distribution (with no upfront manufacturing or distribution costs to you). iFanz is also proud to be a content provider to Apple's iTunes, AOL's MusicNet and various other legal downloading services.
Information Tools- including comprehensive listings of industry contacts; industry resources, online press kit creation, etc.

iFanz NetSpots
Wanna create a lot more buzz on your work? check out iFanz's netspot option. Netspots are like a TV commercial delivered to your recipient's email browser inbox. Most all emails are just silent text messages. Netspots are full action, full sound, colorful messages that have very strong impact and additional retainability. Send band performances, a list of tour dates, bios, contact into, etc. These NetSpots put your energy and your message right on the desktop of the world ! Now you can impress like the big folks, with your own Netspot. check them out: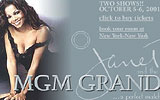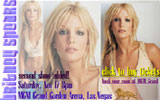 .
Or launch your own iFanz fanbase contest (the fan calling the most radio stations on your behalf gets a Tshirt, whatever) all in an extremely visually compelling audio and visuals.
Open Your iFanz Account Now!