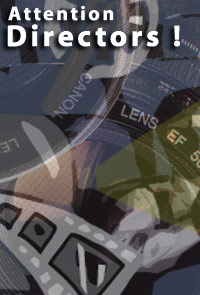 Make and distribute your Movie via E-commerce
iFanz can effectively grow your movie-going audience and distribution channels by developing your database. Once you collect data and demographics on your movie's website via iFanz, you'll know what zip codes, cities and states contain the most people. You'll be able to plan premieres, cast appearances, festival PR, in-stores, etc. and then mailblast tens of thousands of emails at a time. You can even create a timed e-mail schedule or even blast by radius to specific zip codes.

If you have a film or documentary you would like to offer for sale on DVD, we offer you that E-commerce opportunity. We offer you no hassle DVD manufacturing and distribution; we do it all for you.
If you have a soundtrack that you would like to sell as downloads, please also be sure to explore our Digital Downloadz solutions. We have a non-exclusive 50/50 download deal at some of the largest legal sites in the world. Please contact us for sample contracts.

Send Press Releases which target and reach your audience: journalists, media, investors, critics, reporters, distributors, news agencies and many more. Get your message out directly into the newsrooms of print, broadcast and online news media outlets.

The data will never be sold, rented, borrowed, peeked at or downloaded by any third party. It belongs 100% to the account holder and we strictly enforce our privacy policy so YOUR subscribers don't get spammed to death!
Open Your iFanz Account Now!